A Personal Injury Lawyer Provides Tips for Keeping Your Children Safe
As a
personal injury lawyer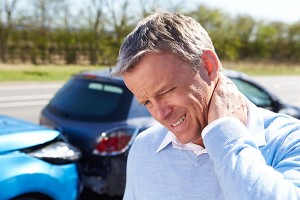 , I am often asked by parents what they can do to keep their kids safe while riding in the car. This is an excellent question because children throughout the country are often the victims of car accidents. Injuries can be common, and the likelihood of them being hurt is only increased if proper safety protocols are not being followed. Throughout the country, there have been laws passed along with awareness campaigns directed at decreasing the number of injuries or deaths that youths suffer as a result of car crashes. Here are a few tips you can incorporate right away to help your family stay safer.
Children should not ride in the front seat. If your vehicle has airbags that deploy, your child could be crushed by them, or at the very least, have their face damaged as a result of the impact. Children should always ride in the backseat.
Babies under two need a rear-facing car seat. As a
personal injury lawyer
, I have worked with families who had their young babies and toddlers injured in a car accident. There is nothing worse for a parent than seeing their young child suffer. You can help to prevent this by keeping your babies and toddlers in a rear-facing car set securely strapped in place.
Forward-facing car seats are the right solution for toddlers and bigger kids. Many parents are confused about when to move their baby to a forward-facing car seat. The general rule is around two years of age; however, that depends on the seat you have them in. They can stay rear-facing for as long as they fit properly in it, and the same holds true for a forward-facing seat with a harness. Some forward-facing seats fit until a child is up to 80 pounds.
Older children need to sit in a booster seat. While many older kids wish to be done with a booster seat, they need to remain in one until they are tall and heavy enough to remain seated like an adult. If they do not fit properly in the seat, they need a booster, regardless of how old they are.
Distractions need to be kept to a minimum. As a
personal injury lawyer
, I see many car accidents caused by distracted driving. Whether the distraction comes from a loud radio, cell phone, email, makeup, or eating in the car, it doesn't really matter. What matters is that distractions are kept to a minimum. This is more difficult than ever when riding with children, so do your best to prepare everything they need before starting the car.
Tip: Your child should not ride without a booster seat until they are tall enough to have the seatbelt fit securely across their chest without coming across their neck or needing to be under their arm. This typically will not happen until they are at least 4'9" tall, regardless of how old they are.
If you and your family are in an accident, these tips can help to minimize the injuries your children sustain. For more information or legal assistance after an accident, call my office and schedule a consultation.
---
Submit Your
Case Online
For a free case evaluation, please fill out the entire form. By including your date of birth and the county your offense occurred in, we may be able to look up details about your case before contacting you.

All information submitted isconfidential.