Tips From an Accident Attorney for Staying Safe When Having Car Problems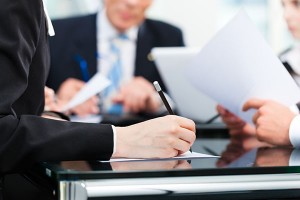 As an
accident attorney
, I represent clients who have been injured in a car crash that was been caused by a variety of reasons. Occasionally, an accident takes place because of car trouble. As a result, it is important to know what to do to prevent problems and stay safe when they occur. This way, you and your family will be less likely to need the services of an injury lawyer.
Here are a few tips I recommend following:
Check your fluids. Your oil needs to be changed every 3,000 miles, and you need to check your coolant every month. Otherwise, you could get into a situation where your car starts to overheat or does not run properly. This is a simple and easy step that will only take a couple of minutes. Check your fluids at least once a month before you start driving.
Check your lights. You need to make sure your brake lights and signal lights are working correctly. Otherwise, you could get into an accident because the drivers around you do not know that you are either stopping or changing lanes. As an
accident attorney
, I know how important it is to alert other drivers of your movements before they happen – your lights are an important part of this.
Pay attention to your vehicle. If you are on the road and it sounds or feels like there is something wrong with how your car is driving, pull over. As an injury lawyer, I know you should do so right away and while you still can. It is much better to pull over to the side of the road than to have your car suddenly stall in the middle of it. When pulling over, be sure to look around you and use your blinkers so you can safely maneuver your vehicle. If you are unable to go full speed, put your flashers on.
Alert other drivers. As an
accident attorney
, I suggest doing what you can to alert other drivers of your presence on the side of the road. Every year, there are accidents that take place when a car is on the shoulder or as close to it as possible. To make sure other drivers notice you, pop your hood open and put on your flashers. If you have flares, you can use those as well.
Wait safely. It is critical that you and your passengers stay safe while waiting for help. Pedestrians being hit by cars is fairly common and something you want to avoid. The best place to wait for help is to the side of the vehicle away from the passenger door. Waiting in front or behind of the car is not safe and waiting inside of it could also be unsafe if the car does get hit.
As an accident attorney, I recommend calling AAA or the state patrol so they can assist you in moving your vehicle to safety or the local mechanic shop. If something does happen and you are hit and injured during this process, call my office for a consultation. As an injury lawyer, I can work with you to ensure you receive the compensation you deserve for your injuries.
---
Submit Your
Case Online
For a free case evaluation, please fill out the entire form. By including your date of birth and the county your offense occurred in, we may be able to look up details about your case before contacting you.

All information submitted isconfidential.